After the largest urban area in the world, we wnet to the magnificent colonial cities, several pre-Hispanic sites (Aztec, Zapotec, Mixtec Maya), the stunning scenery and indigenous regions still preserving their traditions.

Located 10km west of Puebla, this small farming village is mainly specialized in the cultivation of flowers.
Cholula is one of the largest pre-Columbian ceremonial centers and enjoys of a terrible reputation: it seems that when the Spaniards arrived there, its walls were covered with the blood of sacrificial victims. The conquistadors, terrified, completely razed to the ground, killing all its inhabitants, and built in its place a new city with 365 churches, one for every saint in the calendar.
Remains the Great Pyramid of Tepanapa, taller than 120m, the highest in the Americas, in which the tunnels have been restored (8km) and the summit of which there is the basilica of Nuestra Señora de los Remedios, which is accessed by strenuous steps.
From his yard the view is incredible and in clear day you can see the snow-capped Popocatepetl volcano.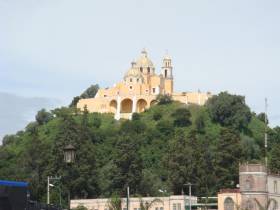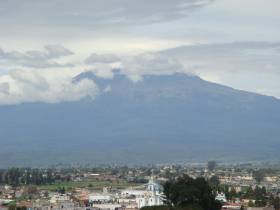 Capital of the state, it was founded in 1531 under the name "Ciudad de los angeles" in a very fertile valley. At 216 meters above sea level, it is surrounded by high mountains of which the best known and the "Cerro de la Malinche". Towards the middle of the nineteenth century, Puebla was the scene of fighting between the Mexican armed forces and the United States agents who seized the city in 1847. On 5 May 1862, the General Laurence commander of French troops failed in his attempt to seize the city, having been defeated by General Ignacio Zaragoza (thanks to this victory 5 May has become the day of national holiday in Mexico).
Today this city has developed significantly, with its 3 million inhabitants, is square to the 4th place of the national ranks. Puebla is famous for its colorful colonial architecture through the use of multicolored glazed tiles, which are used in the majority of the domes of churches, as well as in wall coverings, roofs, bell towers. The decorations are inspired by the pagan myths as the artists was the direct descendants of the builders of temples and pyramids.
We must not forget the renowned gastronomy with the famous "Plobano mole" (sauce composed of many ingredients, among them the cocoa).
In Puebla there is the largest German community living in Mexico and it organize, in August, the festival of beer, which has nothing to envy to 'Oktober Fest' in Monaco of Bavaria.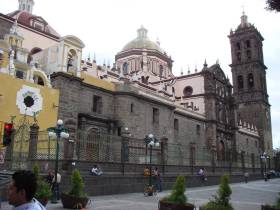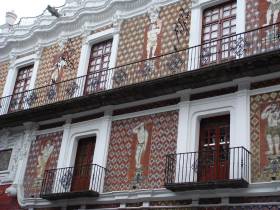 ---